In Honor Of National Chocolate Day - A Free Lesson From The Essentials Reader!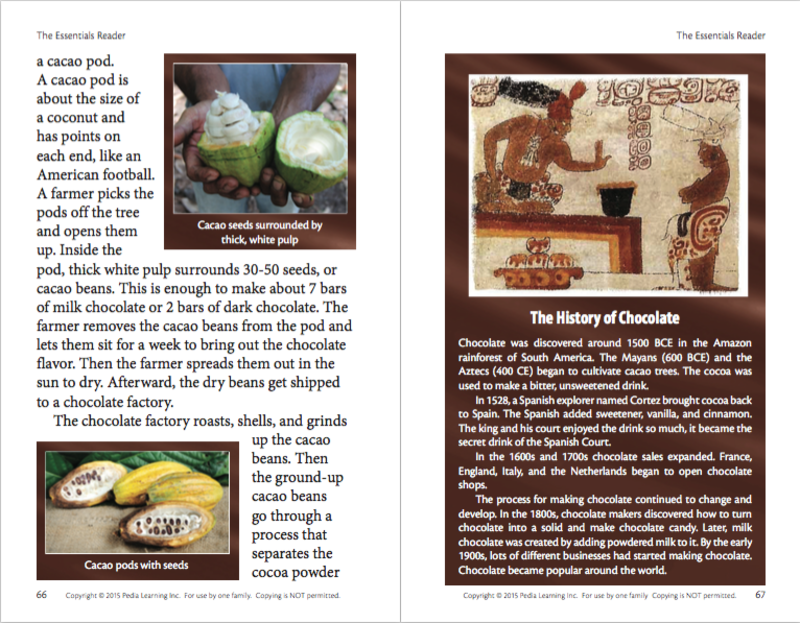 This Saturday, October 28, is National Chocolate Day!
In honor of this sweet occasion, we would like to share a special treat with you: a free PDF copy of Lesson 17: The Story of Chocolate from The Essentials Reader.
You can download a fascinating seven-page nonfiction text from The Essentials Reader for your students to read, plus pages from the Essentials Reader Teacher's Guide and Essentials Reader Student Activity Book with dozens of reading comprehension, composition, handwriting, vocabulary, and extension activities. This is one of our favorite lessons from The Essentials Reader, and we thought you'd like it too. In addition to providing an opportunity to learn more about chocolate, this lesson is a great way to check out The Essentials Reader for free!
Who might enjoy this lesson?
If you have an upper elementary student who is reading comfortably, or any struggling reader age 8 to adult who has learned the phonograms and rules taught in the first seventeen lessons of Essentials, dive right in and enjoy The Story of Chocolate!
(Chocolate lovers of all ages and all reading levels may find it quite appealing as well...)
How does this lesson fit into Logic of English curriculum?
The Essentials Reader was written in order to provide engaging phonics-controlled reading practice for older struggling readers using the Logic of English Essentials curriculum. Because the texts are carefully controlled to use only phonograms and rules that have been taught, students are able to read them successfully as they build fluency, comprehension, and confidence. By Lesson 17 of Essentials, students have learned the tools they need to sound out every word in The Story of Chocolate.
For those using other LOE curriculum and looking for phonics-controlled reading lessons: Students have also learned all the phonograms and spelling rules needed to sound out the words in this story by Lesson 116 of Foundations and Lesson 18 of Essentials 1st edition. Some of the vocabulary and sentence structure in this story may be challenging for younger children, but if you have a Foundations student you think is up for the challenge, give it a try!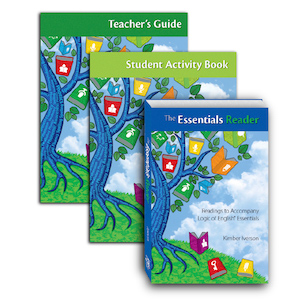 Learn more
The Essentials Reader
All about this reading comprehension supplement for
Essentials
Learn more
The phonograms and spelling rules that explain the spelling of 98% of English words are taught in Logic of English curriculum and in Uncovering the Logic of English: A Common-Sense Approach to Reading, Spelling, and Literacy.