Response to COVID-19: Free resources for at-home learning, conference updates, and more
Update 4-3-2020
Letter from Denise Eide
In three short weeks, the world has changed immensely around us. These changes have also brought a huge shift to our work at Logic of English.
We are thankful to announce that as a book publisher, per Minnesota's guidelines, Logic of English is classified as an essential business. This means that we will resume shipping the week of April 13th. We will be using the next week to continue operational planning for our warehouse and inventory team, and ensure that we have all of the strongest health safeguards in place.
In addition to the LOE team learning to work remotely, converting spaces in our homes into offices, and adjusting to team meetings with Google Hangouts, we have completely shifted our priorities for 2020. In three short weeks, I have videoed Phonogram Instruction and Spelling Analysis for Foundations A, B, C, half of D, and Essentials 1-15. We have put together free courses with these videos, and we have laid the framework to move our curriculum sets online. What continues to amaze me is that at the beginning of March, none of this was on our agenda for the year. Yet here we are!
Today, I am happy to announce the first of our paid courses going live: Foundations A Online, Foundations B Online, and Foundations C Online. This is truly a huge feat!
I am so proud of our small team of eleven! In addition to these new projects, our operations team shipped a record number of orders last week, and has been quick to research and adapt to new safety standards. Our leadership team has also been meeting daily to form our priorities and guide us through the storm. I am so thankful for the hard work and dedication of each person.
Finally, we are thankful for you, the Logic of English community. Your letters of thanks, kindness, wishes of wellbeing, photos of your students learning with Logic of English, and your testimonies have been a deep encouragement to us. I have some of your messages printed off and hanging in my home office. They strengthen me when the days feel long. Thank you!
We are stronger together! Together we will get through this!
Soli Deo Gloria,
Denise
The Logic of English customer service team is working from home. They are available 8-4:30 CST Monday through Friday to answer your questions by phone or email.
Update 3-26-2020
Dear Logic of English Teachers and Parents,
Protecting the well-being of our team, customers, and community is our highest priority right now. In an effort to contain the spread of COVID-19, Minnesota Governor Tim Walz has announced the temporary closure of non-essential businesses in our state through Friday, April 10th, 2020. Logic of English will operate in compliance with this business restriction.
In order to comply with these new restrictions, we have suspended shipping of orders for all printed products. Printed product orders received after 1200PM (CST) THURSDAY, MARCH 26 will be shipped after the restriction has been lifted. All orders will be fulfilled and processed in the order that they are received.
Fulfillment of PDF and digital products is NOT affected by this restriction and will continue to be processed and fulfilled 7 days/week.
In addition, we will be unable to process printed product returns during this time. Printed product return requests will be processed after the restriction has been lifted and after our shipping operation is back up and running.
We want to remind you that our full customer service team is working remotely and is available Monday through Friday, 8:00am - 4:30pm (CST) and our webstore is available 24/7 for placing orders.
During the past couple of weeks we have received countless notes of support, inspiration, and encouragement from many of you. Thank you for your incredible support and patience as we navigate through these times together.
Sincerely,
Denise, Paul, Dillon The Logic of English Executive Management Team
New Online Resources for Building Reading Skills at Home - FREE!
As school closings have been developing across the country, our team has been rapidly creating new digital resources to support parents and students in remote learning situations. These new resources are currently available for free! Learn more.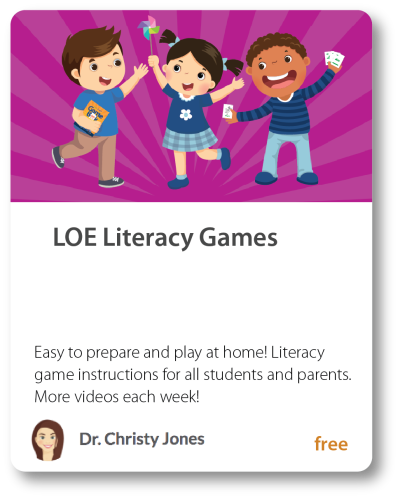 Conference Updates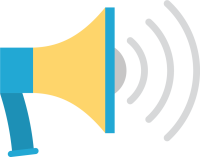 The homeschool conventions we were scheduled to attend in March and April have been canceled. If you were planning to attend, check out how you can get the free shipping conference special and new ways to connect with LOE and learn about the LOE curriculum! 2020 Conference Updates
Join Us Live:
Daily game ideas and tips for teaching reading at home!
We've started a new series of Facebook Live events designed to support those wanting to help their kids with reading at home!
Game of the Day
Monday through Friday, 11 a.m. Central. Fun, easy games for practicing reading skills at home -- whether or not you're using an LOE curriculum!
LOE Q&A and Teaching Tips
Monday through Friday, 2 p.m. Central. We'll share ideas for supporting your children in reading and spelling at home and answer any questions you have!