Young Artist Series Reader 4 - Kate Needs a Drink
Another reader in our Young Artist Series, a new collection of readers for Foundations B, is now available — and you can get it for free October 2-4!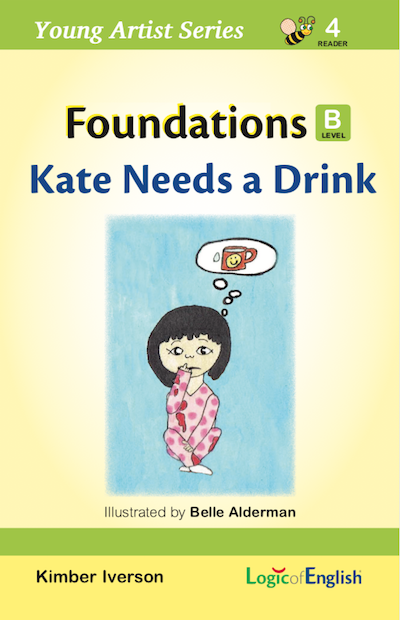 The fourth book in the Young Artist Series, Kate Needs a Drink, was illustrated by Belle Alderman.
Young children will enjoy practicing the phonograms and rules they are learning in Foundations B as they read about Kate and her adventures in the dark in search of a drink of water!
Get it FREE for a limited time!
Use coupon code KATE when you order your PDF of Kate Needs a Drink through October 4 at the Logic of English Store. (Coupon code is valid through October 4, 2018 at 11:59 p.m. CDT.)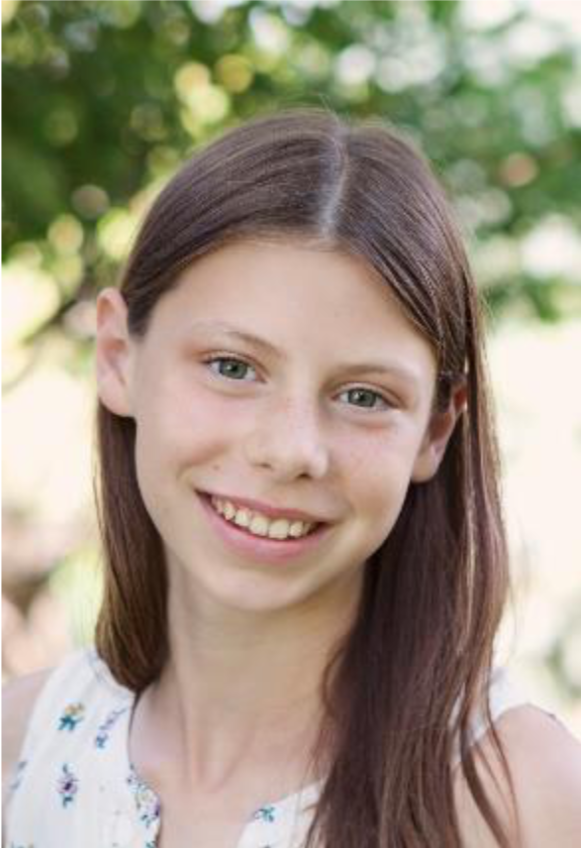 About the illustrator: Belle Alderman!
Isabelle Alderman is twelve years old. Her favorite mediums to work with are pencil and watercolor. Isabelle's other interests include basketball, volleyball, reading, writing, and being outside. Home schooled, she lives with her three younger brothers, one younger sister, and parents.
Artist Jill Pearson, who worked with Belle and the other student artists in creating their illustrations, writes: "Isabelle had a challenging story because she had to portray night time! She went back and forth with the LOE team trying to get the look just right with her characters and colored pencils. She never gave up and really kicked it into gear at the end of the process to finish! Her character is based on her sister, Evie."
Take a look for yourself. We think you'll enjoy Belle's work in "Kate Needs a Drink"!
Other books in the Young Artist Series
Learn more about the series, and see the other titles in this set, on our Blog: New readers for Foundations B - the Young Artist Series! We will add links to new readers and illustrator bios as the readers are finished.
Order KATE NEEDS A DRINK now!
- Use coupon code KATE through October 4 -
About Logic of English
The phonograms and spelling rules that explain the spelling of 98% of English words are taught in Logic of English curriculum and in Uncovering the Logic of English: A Common-Sense Approach to Reading, Spelling, and Literacy.